Awarded 2023 Best Of Greeley 'Aerial Photographer'
Drone Photography
Elevation Ltd. is a full-service aerial imagery company that utilizes drones or "sUAS" (small unmanned aircraft system) units for service in Northeastern Colorado. We service imaging and Drone Photography needs in a wide variety of applications including aerial imagery for marketing and advertising as well as technical imagery used for mapping, volumetrics, inspections, progress monitoring, and more. Aerial photography is a game-changer for the Real Estate and Agricultural sectors, and the technical data from drones can be invaluable for many industries.
Our Services
– Fully Licensed and Insured –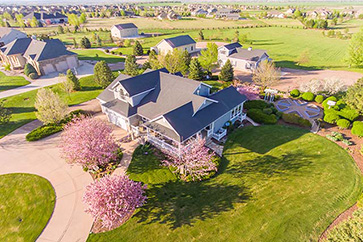 Real Estate
We offer full-service real estate photography with VR, drone, and 3d exterior modeling available. Increase your sales with modern, artistic and high-quality video and imagery.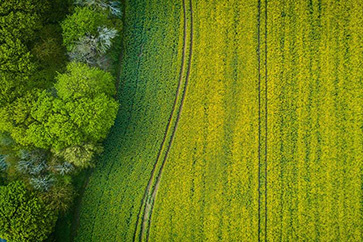 Mapping
Drones allow a for the mapping of almost any type of terrain, from construction sites to farms. Using aerial footage to create maps is faster, easier, and safer than most traditional methods.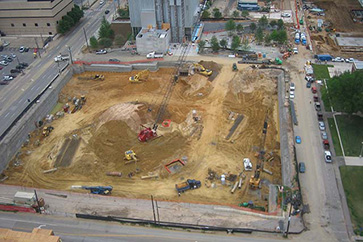 Volumetrics
Drone maps enable easy and cost-effective access to accurate volumetric analysis. Our drones provide a faster method of measurement while maintaining the accuracy of more traditional methods.
Inspection
The experts at Elevation can help you conduct property inspections much faster than traditional ground-based inspection methods. Our drones provide a safe and easy way to quickly monitor a wide area.
test
Days Without Incident
"Paul helped me out with a grant video and blew away all of my expectations. His advanced drones and video apparatus made my video professional and visually appealing. Likewise, his creativity and skill captured moments during filming that would have been missed by someone less attentive and skilled. Paul has a true talent for putting audio and video together in a masterful way and I recommend Elevation Aerial Photography and Drone Services entirely…"

Jessy V.
Video Production
"Paul of Elevation Aerial Photography is a very pleasant and punctual individual. He is creative with keen eyes for details not just of the subject but of all the factors that affect the photograph that he is going to capture. He checks every little detail when doing outdoor photography ~ weather, lighting, the sunlight/the moonlight, wind conditions and every other element that may affect in composing his perfect photograph. He is very patient and willing to adjust his schedule when the weather does not cooperate with him. He is very determined and only wants to give the very best results to his clients…"

Mary Y.
Aerial Photography
"Paul was "spot on" for calling the weather for a drone shot of my new house build in Northern Colorado (I live in Seattle). He also arrived early for the best sun angle. Yeah, very pleased with the results and good price for all the work."

Jeff S.
Real Estate Photography
"Paul met me up in Estes Park and after some prep took a great, professional photo of me. I needed one to place in a newly self-published book, and on a supporting website. I've gotten compliments already! Thanks again to Paul."

Judson M.
Portrait Photography
"Friendly, professional, and excellent! He was timely and efficient working on a music video project for me, and the footage was absolutely jaw dropping. It was all smooth, high resolution shots that followed my instructions perfectly yet showed expertise and creativity too! I highly recommend Elevation."

Nick B.
Video Production
"Paul is an excellent photographer, I would highly recommend him. His Drone work is with out a doubt some of the best we have seen. He is prompt and professional, even in short notice he gets the job done. Not to mention he does great video work. I would highly recommend Paul and I will continue to use his excellent service and recommend to everyone in need of aerial photography."

L. Diaz
Aerial Photography
"Elavation Ltd! Is amazing, this company will literally film any where and meet you anywhere for you Convenience. If you are looking for a company to help build your character on screen or develop a music video that describes who you are this is the company for you. And I might add the pricing is the best in Colorado.!"

Devin J.
Video Production
"Paul was very responsive and provided us with quality work. Our project required him traveling a far distance to get the photos we wanted and we were very pleased. Will use him again for projects near this area."

Kendall K.
Real Estate and Architectural Photography
"Elevation put together a documentary video of me and my sculpture business. It was not only a fun experience but the results were great. I will be able to use the film as a marketing tool as well as an archive of a period of time in my professional and personal life."

James M.
Video Production
"Paul was very prompt on getting the photos taken and willing to work with me on what time of day i thought would work best as far as exposure. The photos have always turned out great!! I would definitely recommend Paul for your aerial photo."

Pauyla H.
Aerial Photography
"Wow! With very short notice, Paul rose to the challenge of taking my daughter's Senior photos this past weekend. Holy cow, did we stumble upon a phenomenal photographer! He was able to create the perfect shots to showcase my daughter and her personality… I have no doubt, Paul will deliver high quality, exceptional photos to each and everyone who hires him! We are 100% satisfied!"

Dori M.
Portrait Photography
"Amazing, fast and easy to work with!"

Dora R.
Aerial Photography
Have Questions? We Have Answers!
Our Service Locations Include: Fort Collins, Loveland, Windsor, Wellington, Norfolk, Greely, Briggsdale, Longmont, Hudson, and more Northeastern Colorado locations! Don't see your area? Get in touch with us today. We are always open to travelling to you.