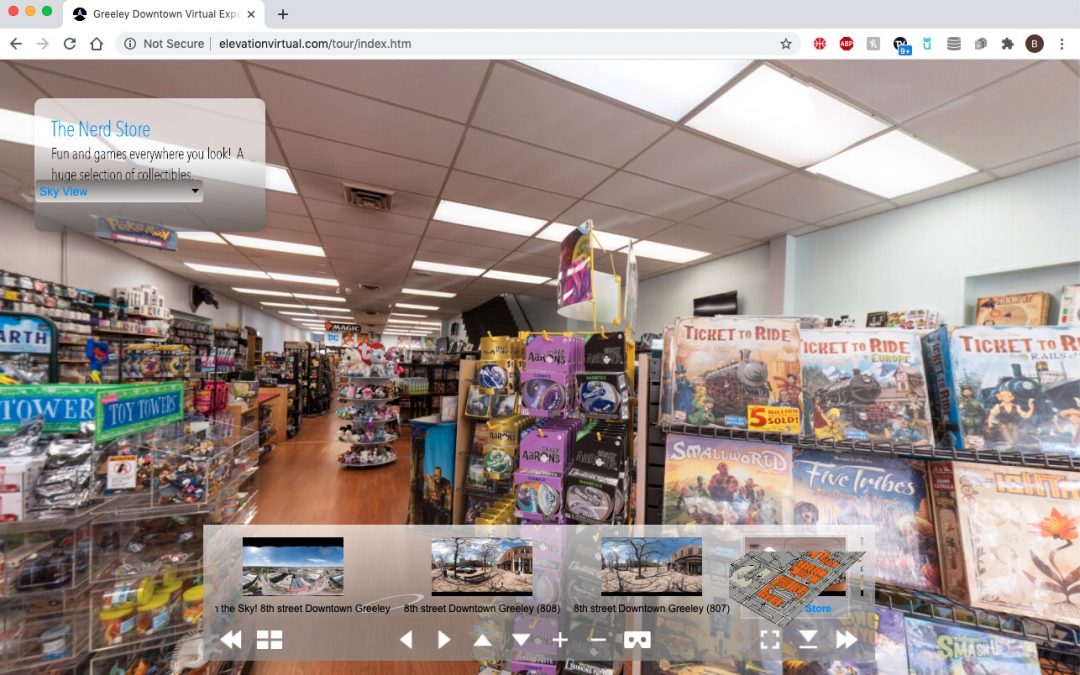 An inside shot of The Nerd Store, 807 8th St., Greeley, that is part of a panoramic online virtual tour of downtown Greeley, created by Paul Royle-Grimes of Elevation Aerial Photography and Drone Services. (Courtesy of elevationvirtual.com/tour/index.htm) Paul...
read more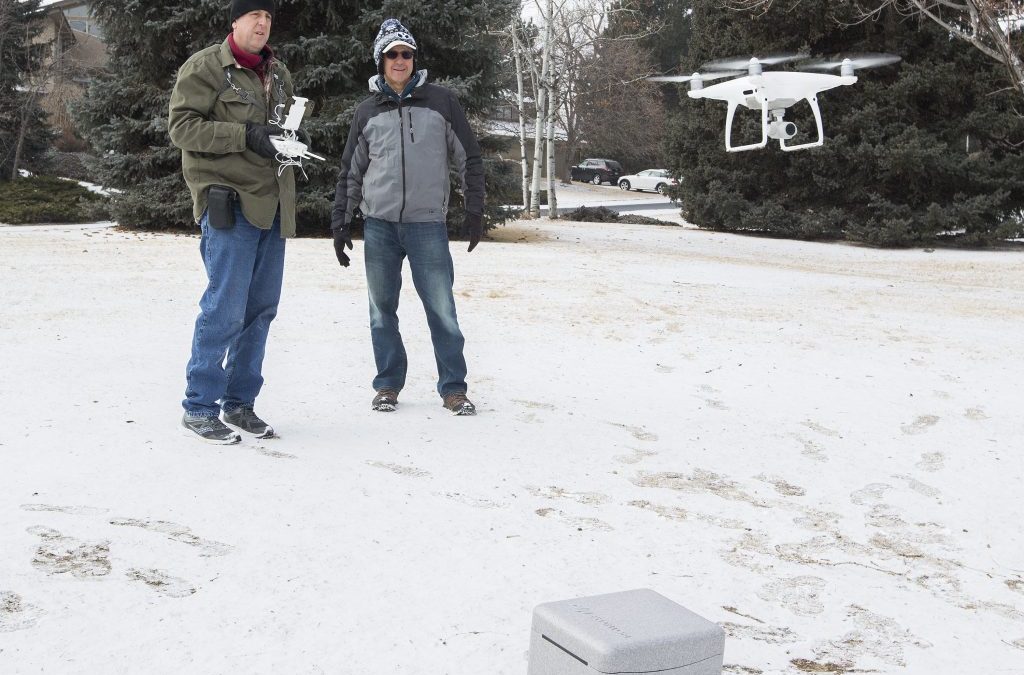 Paul Royle-Grimes, left, with Elevation Aerial Photography, and client Larry Salmen, with the Warren Lake Committee, use a drone Feb. 18 at Warren Lake in Fort Collins to photograph 18 aerators that were installed to improve water quality by reducing algae. (Michael...
read more
Have Questions? We Have Answers!
Our Service Locations Include: Fort Collins, Loveland, Windsor, Wellington, Norfolk, Greely, Briggsdale, Longmont, Hudson, and more Northeastern Colorado locations! Don't see your area? Get in touch with us today. We are always open to travelling to you.